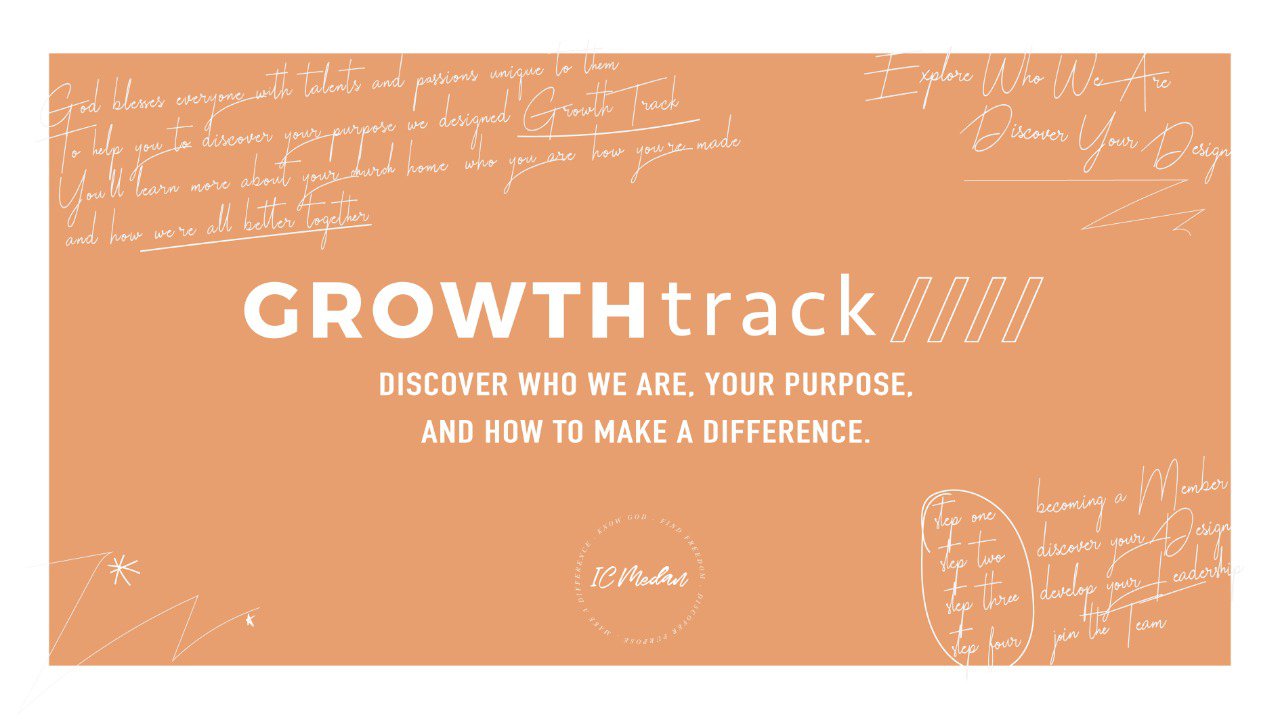 What is Growth Track?
Growth Track is a 3- weeks course designed to equip you to live life as a fully devoted follower of Jesus. During the Growth Track you will have the opportunity to do 3 things.
Step 1- Become a member
During step 1 of the Growth Track you will learn all about the history, mission, and vision of IC Medan. At the end of the first session you will also have an opportunity to become a member and join the family that is IC Medan.
step 2- Discover your design
During step 2 of the Growth Track we will dive into the details of your personality, discover your spiritual gifts, and see how your unique design helps reveal your purpose in life and your best fit in ministry.
Step 3 - Join the team
During step 3 of the Growth Track you will learn more about our Dream Team and how you can connect to the opportunities at IC Medan to live out your purpose and make a difference in your world.
Sign up using the button below! Our team will get in touch with you before our next Growth Track.