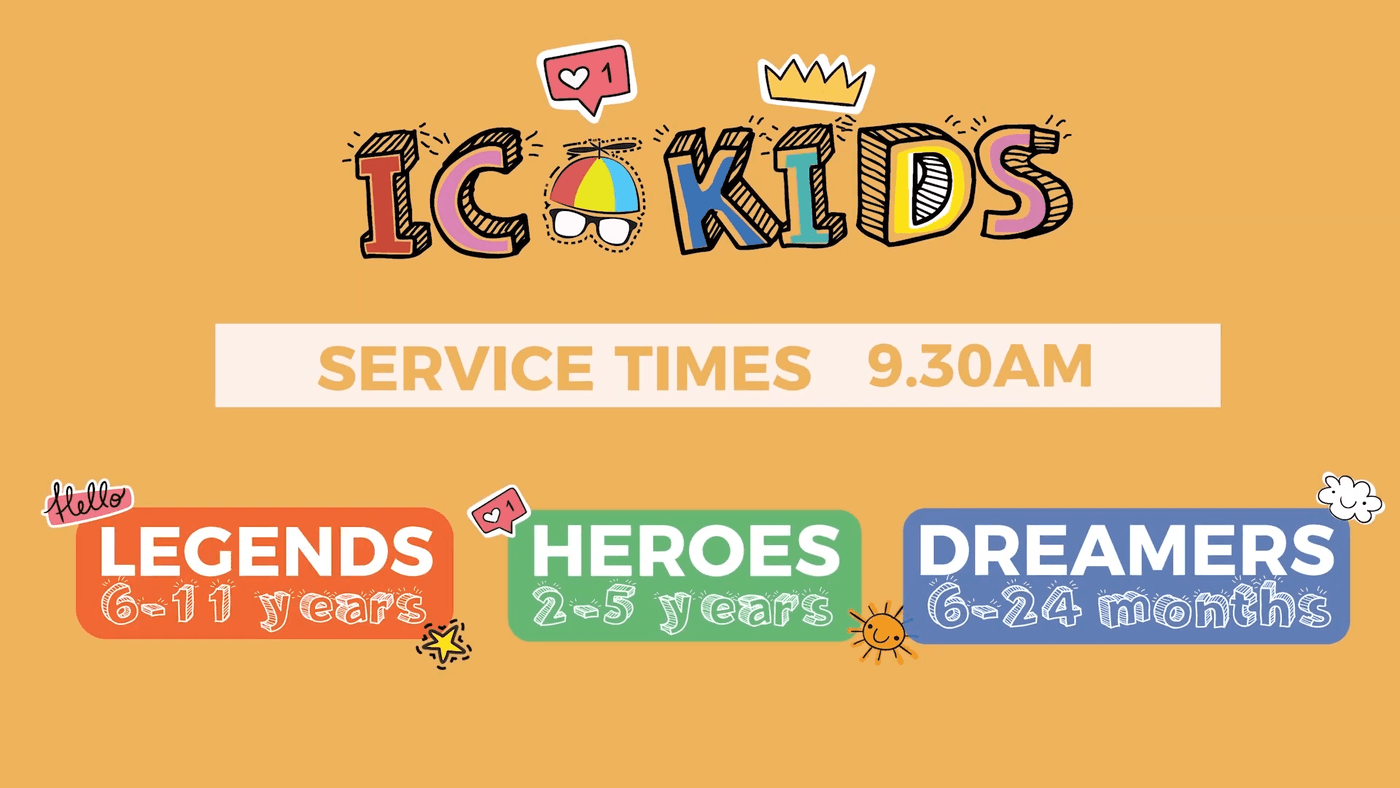 Service Times
IC Kids are available in-person at Lippo Campus at 9:30 AM and 11:30 AM service.
Dreamers: 6-24 months (nanny or guardian is mandatory)
Heroes: 2-5 years old
Legends: 6-11 years old
What can your child expect?
It is our goal to make Sundays your child's favorite day of the week! We want them to feel valued, have fun, make friends, and learn about Jesus in an exciting and positive environment.
Questions?
If you have a question about our IC Kids program, please feel free to contact us below and we will help answer any question that you might have!